Primary tabs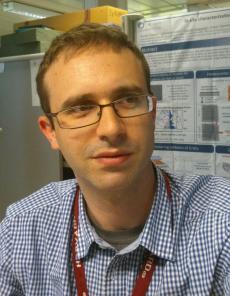 Curriculum:
Contacts
e-mail: alessandro.molle@mdm.imm.cnr.it
Skype ID: alessandro_molle
Twitter: @AlessandroMolle
News
Job Openings
Position: Post-Doc Fellowship (1 year, renewable within project)
Topic: epitaxy of Xenes and in situ characterization
Place:
CNR-IMM, Unit of Agrate Brianza, via Olivetti 2, Agrate Brianza, Italy,
www.mdm.imm.cnr.it
Application form:
application to be sent to:
protocollo.imm@pec.cnr.it
  (for those who possess a PEC e-mail) or to:
amministrazione@mdm.imm.cnr.it
(for anybody else). The full application should include as attachments: 1) the compiled form (annex A of the Call), 2) the CV, 3) the list of more relevant publications, 4) (optional) individual files for listed publication or any other title
Deadline: May 31, 2019
Evaluation procedure: 1) evaluation of submitted titles (first stage); 2) interview (second stage)
Skills:
[requested] Expertise on the molecular beam epitaxy of ultra-thin films, 2D materials or nanostructures on substrates; Expertise in the in situ characterization of surface under ultra high vacuum techniques of scanning probe microscopy (e.g. STM, AFM), spectroscopy (e.g. XPS) and diffraction (e.g. LEED, RHEED); [optional] expertise in the growth of metals and oxides, and of surface preparation under ultra high vacuum; expertise on the topic of the call.
Contact:  Alessandro Molle  (scientific supervisor)
---
Future positions:
- Post-Doc fellowship / PhD grant on the processing, device fabrication and (electrical) testing of Xenes
- Post-Doc fellowship / PhD grant on the in situ ARPES characterization of Xenes
- Post-Doc fellowship on the CVD of 2D transition metal dichalcogenides (MoS2, MoTe2 mainly)
---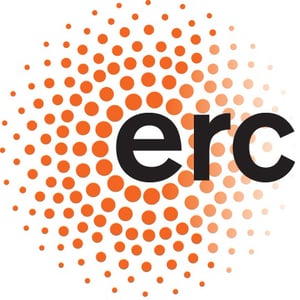 Honoured to be awarded with an ERC Consolidator Grant 2017,
@ERC_Research, #ERC,
for a project on the Fabrication of Xenes (XFab), #Xeni
Press release, @StampaCnr
https://www.cnr.it/it/intervento-presidente/7799/assegnato-al-cnr-un-consolidator-grant-dell-erc
ERC through the media
Xenes on the Radio!  Listen to my interview on Radio24 "SmartCity" at: http://www.radio24.ilsole24ore.com/programma/smart-city/linvasione-xeni-094806-gSLAtGEEFC (dated March 8th, 2017) about the Xene invasion!
About
Short Bio. Alessandro Molle graduated in 2001 at the University of Genova (Italy) with a master thesis on the nanocrystal formation during the homoepitaxial growth Al/Al(110). He obtained the PhD degree in Materials Science at the same University in April, 2005 with a thesis on the sputter-induced fabrication of periodic and nanoscaled patterns on fcc (110) metal surfaces after spending several beam times at the European Synchrotron Radiation Facility (ESRF) in Grenoble . He lso focused on the use of High Resolution Spot Profile Analysis Low Energy Electron Diffraction (SPA-LEED). In February 2005, he joined the MDM National Laboratory (formerly with INFM, now with the CNR-IMM) as a Post-Doc Fellow involved in the Molecular Beam Epitaxial Growth of high-k oxide thin films on semiconductor and of semiconductor thin films on metal oxides within the European Project ET4US. His activity was related to the in situ structural and chemical characterization of thin films by means of Reflection High Energy Reflection (RHEED), X-ray Photoelectron Spectroscopy (XPS) and Low Energy Ion Scattering Spectroscopy (LEISS). He was then involved in the surface passivation of high-mobility semiconductors (Ge and III-V compunds), for the subsequent deposition of high-k materials targeting ultra-scaled metal oxide semiconductor (MOS) structures for a Post-Si era of digital devices (in the framework of bilateral collaboration projects with IMEC, Belgium).
He was the principal investigator at CNR-IMM in the research activity related to the European Project "2D-Nanolattices: Strongly Anisotropic Graphite-like Semiconductor-Dielectric 2D Nanolattices" started from June 1st, 2011.The core-idea of that activity is to identify the basic properties of the epitaxial silicene, namely the silicon counterpart of graphene, including the structural arrangement, the elelctronic state, and the vibrational spectrum. Integration of epitaxial silicene in a field effect transistor has been achieved in collaboration with the group of Prof. Akinwande, Univ. of Texas at Austin. He currently supervised the unit activity on 2D materials beyond graphene including the epitaxial growth of Xenes (silicene, germanene, stanene, and phosphorene) on substrates, and the chemical vapor deposition of flat and patterned nanosheets of transistion metal dichalcogenides (MoS2, WS2, etc.). He has been awarded an ERC COG 2017 grant (XFab) on the fabrication and technological implementation of Xenes.
He served as a co-chair of the academic course "Surface and Interface" with Prof. M. Fanciulli from 2011 to 2015 (3 years) and as a chair of a PhD course (2018) on 2D Materials at the University of Milano Bicocca. He has been co-editor of a CRC book entitled
"2D Materials for Nanoelectronics"
, published by CRC Press (Taylor&Francis group) on April 2016.
Skills. Molecular Beam Epitaxy (MBE) and in situ surface characterization (RHEED, XPS, LEIS, STM);
Admittance spectroscopy and electrical characterization of MOS capacitor;
Raman scattering spectroscopy.
Projects. Local PI in the framework of the the FP7 FET-Open project "2D-Nanolattices" (201-14); PI of the CNR grant "Joint Lab" in collaboration with the group of Prof. Akinwande, Univ. of Texas at Austin (2014-17);  PI of the "CrystEL" project founded by the Fondazione CARIPLO and Regione Lombardia aiming at the enhanced competitiveness within the ERC calls (18 month since Oct. 2016), and local PI of the regional project "I-ZEB" founded by Regione Lombardia and CNR; Local PI of the I-ZEB project funded by Regione Lombardia; PI of the ERC-COG 2017 grant "XFab" project.
Dissemination. In 2010, he co-chaired the Symposium H "Post-Si CMOS electronic devices: the role of Ge and III-V materials" at the E-MRS 2010 Spring Meeting; the Symposium I "The route to Post-Si CMOS devices: from high-mobility channels to graphene-like nanosheets" at the E-MRS 2013 Spring Meeting, Strasbourg, and the Symposium Z "Two-dimensional crystals and their van der Waals heterostructures for nanoelectronics", E-MRS 2016 Spring Meeting, Lille.
He is co-editor of a book entitled "2D materials for nanoelectronics"  published CRC Press (Taylor & Francis group). He is co-authors of two topical reviews ("Silicene:A review of recent experimental and theoretical investigations" published by J. Phys: Cond. Matter and "Two-dimensional silicon: the advent of silicene" published on 2D Materials) and a monographic chapter on the topic of silicene and Xenes. He is author and co-athor of more than 75 peer-reviewed articles in international scientific journals, he received more than 20 invitations to international conferences (including APS, ECS , and AVS meeting) for his contributions to the Ge/III-V issues and 2D materials issues, and he served as reviewer for European universities and institutions, and for several scientific journals (including Advanced Materials, Nano Letters, Physical Review Letters,).
Find me on:
ORCID ID: orcid.org/0000-0002-3860-4120
ResearcherID:  D-8952-2013
Scopus Author ID:  15123116600
Highlights
2018
Optical conductivity of 2D silicon
C. Grazianetti, S. La Rosa, C. Martella, P. Targa, D. Codegoni, P. gori, O. Pulci, A. Molle*, and S. Lupi*, "Optical Conductivity of Two-Dimensional Silicon: Evidence of Dirac Electrodynamics" Nano Letters 2018, DOI: 10.1021/acs.nanolett.8b03169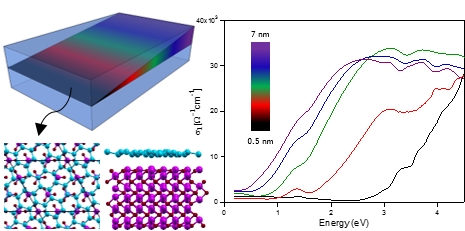 All about silicene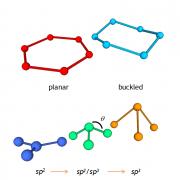 A. Molle, C. Grazianetti*, L. Tao*, D. Taneja, Md. Hasibul Halam, and D. Akiwande*, "Silicene, silicene derivatives, and theri device applications" Chem. Soc. Rev. 2018, 47, 6370-6387   DOI:10.1039/C8CS00338F (2018)
Anisotropy at the 2D level by design
C. Martella, C. Mennucci, A. Lamperti, E. Cappelluti,
F. Buatier de Mongeot, and A. Molle*, "Designer Shape Anisotropy on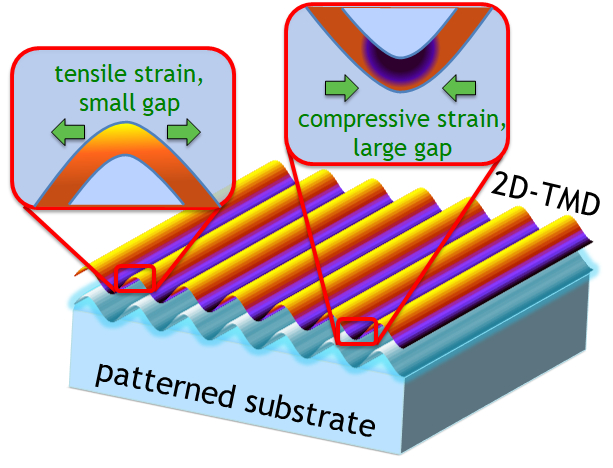 Transition-Metal-Dichalcogenide Nanosheets", Advanced Materials (2018), DOI: 10.1002/adma.201705615
2017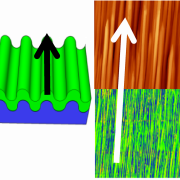 Making MoS2 anisotropic
C. Martella, C. Mennucci, E. Cinquanta, A. Lamperti, E. Cappelluti, F. Buatier de Mongeot, and A. Molle, "Anisotropic MoS2 Nanosheets Grown on Self-Organized Nanopatterned Substrates", Advanced Materials (2017), DOI: 10.1002/adma.201605785
Silicene goes Multilayer!
C. Grazianetti, E. Cinquanta, L. Tao, P. De Padova, C. Quaresima, C. Ottaviani, D. Akinwande, and A. Molle, "Silicon Nanosheets: Crossover between Multilayer Silicene and Diamond-like Growth Regime" ACS Nano (2017), DOI: 10.1021/acsnano.7b00762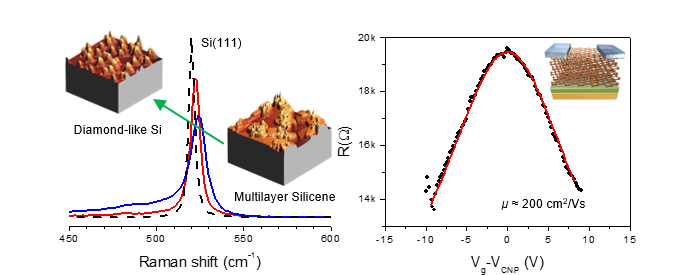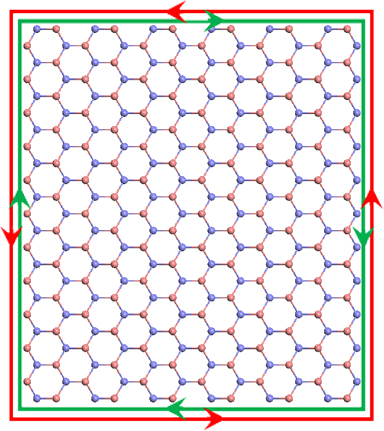 A perspective on two-dimensional Xenes
A. Molle, J. Goldberger, M. Houssa, Y. Xu, S.-C. Zhang, and D. Akinwande,
"Buckled two-dimensional Xene sheets",
Nature Materials, 16, 163 (2017)    DOI: 10.1038/NMAT4802 (2017)
2016
Active defects in MoS2 crystals
F. Fabbri, E. Rotunno, E. Cinquanta, D. Campi, E. Bonnini, D. Kaplan, L. Lazzarini, M.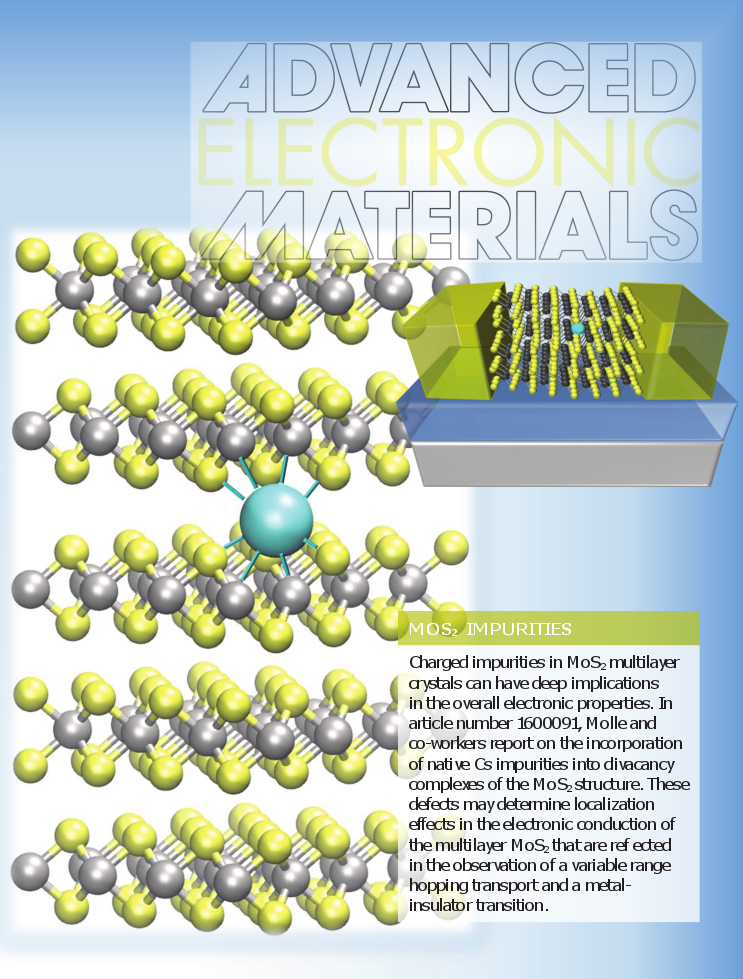 Bernasconi, C. Ferrari, M. Longo, G. Nicotra, A. Molle, V. Swaminathan, and G. Salviati, "Novel near-infrared emission from crystal defects in MoS2 multilayer flakes" Nature Commun. 7,  13044 (2016)
A. Molle, F. Fabbri, D. Campi, A. Lamperti, E. Rotunno, E. Cinquanta, L. Lazzarini, D. Kaplan, V. Swaminathan, M. Bernasconi, M. Longo, G. Salviati , "Evidence of Native Cs Impurities and Metal–Insulator Transition in MoS2 Natural Crystals" , Advanced Electronic Materials (2016) 2, 1600091 (2016), DOI: 10.1002/aelm.201600091
2015
The silicene transistor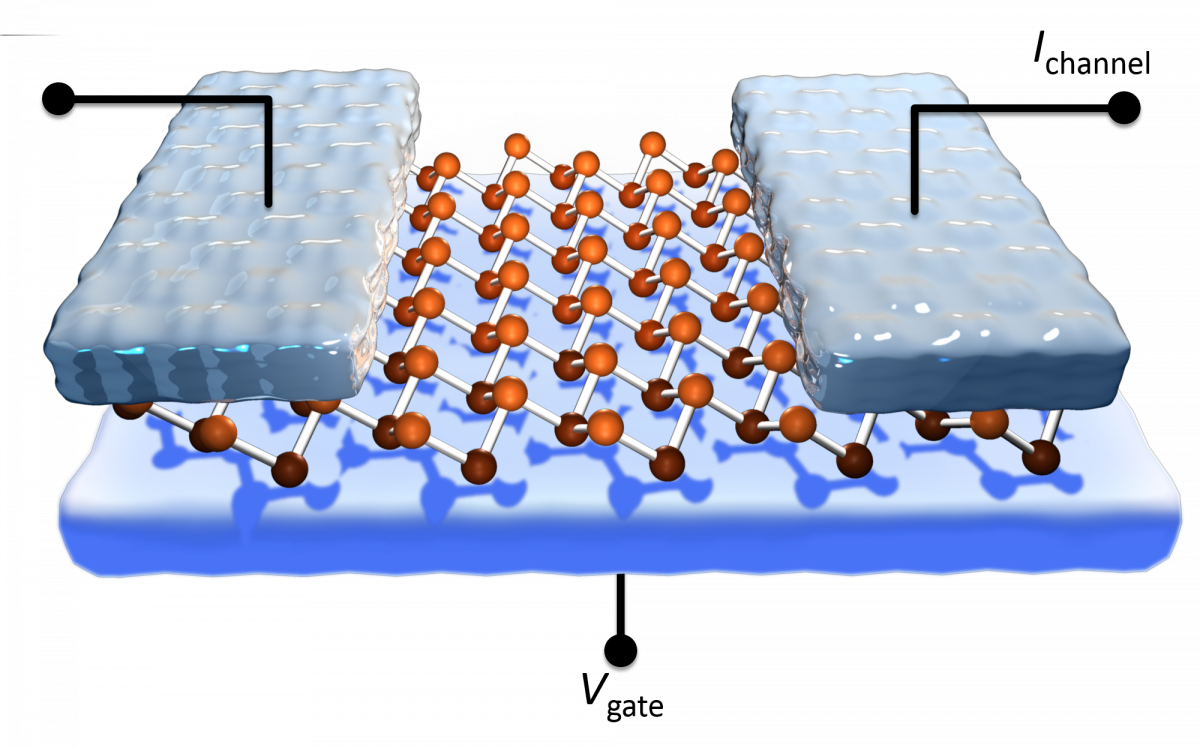 L. Tao, E. Cinquanta, D. Chiappe, C. Grazianetti, M. Fanciulli, M. Dubey, A. Molle, and D. Akinwande, "Silicene field-effect-transistors operating at room temperature" Nature Nanotechnology 10, 227 (2015), doi:10.1038/nnano.2014.325 
See also: "2D Materials: Silicene Transistors", G. Le Lay, Nature Nnotechnology | News & Views,  doi:10.1038/nnano.2015.10
Research
2D buckled Xene sheets. Growing new 2D materials of single element X ranging from silicene to germanene to stanene and phosphorene, generally termed Xenes, is a new research frontier aiming to expand the common knowledge in materials science, nanotechnology, and physics. The activity basically relies on the epitaxy on substrates and subsequent processing towards device integration. One approach is the encapsulation + delamination from cleavable substrates, see the realization of the silicene transistor here. An alternative aproach is Xene template engineering, namely the quest for substrate suitable for the commensurate growth or the van der Waals epitaxy of a Xene single layer. See the case of silicene on MoS2  here and the related heterosheet transistor here. MSc/PhD thesis openings available for this activity.
Chemical vapor deposition of transistion metal dichalcogenides (TMDs) and their van der Waals heterostructures.

TMDs like MoS2 are one of the more feasible 2D platform for nanotechnology. They can be utilized in nanoelectronics (eithr for logic and memory devices as well as for flexible electronics), optolectronics, photonics, chemical and bio- sensing, energy and hydrogen evolution reaction, etc. The big challenge for the TMD production is the large-scale synthesis. We address this issue by a cost-effective furnace-based chemical vapor deposition approach starting from a solid film precursor of the transition metal on a substrate (for more details see here). This approach enables us to have large area, conformal and thickness controlled TMD nanosheets that can be used as building blocks for van der Waal heterostructures. Target applications are: ultra-scaled field effect transistors, hybrid heterostructures for light emitting diodes and photovoltaic cells. MSc/PhD thesis openings available for this activity.

Anisotropy at the 2D level.

TMD as well graphene are isotropic in nature. Making them anisotropic may open a wealth of unexplored properties descending from the local manipulation of the 2D lattice. We induce a one-directional anisotropy in MoS2 nanosheet as a consequence of a conformal growth on a pre-patterned substrate. Target applications are: exciton engineering and strain tuning towards single photon emitter production, platforms for hydrogen evolution reaction. MSc thesis openings available for this activity.


---

Transition metal ditellurides as Weyl semimetal ultrathin films.

MoTe2 and WTe2 can be synthesized as ultrathin films and reduced to a octahedral phase hosting so-called Weyl fermions in their electronic structure. This may lead to to the emergence of topological Weyl semimetallic state in an ultrathin film configuration with high potential for technology applications. One example in this respect is the coupling with a ferromagnetic counterpart so as to follow new paths for spin manipulation towards spintronics forefronts. This route will be followed within the framework of a H2020 FET-Proactive project "Skytop" at the CNR-IMM.